Professional Commercial Plumbing Services in Santa Rosa, CA
Don't let a minor or even a major plumbing problem get your business down when Holman Plumbing, your trusted provider of commercial plumbing services in Santa Rosa, CA, is just a call away. We understand the unique challenges that businesses face when it comes to their plumbing systems, and we are here to provide reliable and efficient solutions. Our local plumbers are licensed and insured, and are ready to serve you 24/7.
Commercial Plumbing Issues
Commercial properties often encounter plumbing problems that are specific to their operations. These can include clogged drains, leaky pipes, malfunctioning water heaters, or issues with commercial kitchen plumbing. Our commercial plumbing services are designed to address these problems promptly and effectively, ensuring minimal disruption to your business operations.
24/7 Ready Commercial Plumber Near You
Holman Plumbing has been serving Santa Rosa, CA, as a trusted provider of plumbing services for commercial properties. We have extensive experience working with various businesses, including restaurants, retail stores, offices, and more. Our team of licensed and experienced plumbers is well-versed in the unique requirements of commercial plumbing systems.
Our Step-by-Step Commercial Plumbing Services Process
Our commercial plumbing services follow a comprehensive process to address your specific needs:
Initial Assessment: We will conduct a thorough assessment of your commercial plumbing system to identify any existing issues or potential problem areas.
Customized Solutions: Based on the assessment, we will develop a customized plan to address your specific plumbing needs. This may include repairs, installations, maintenance, or upgrades.
Efficient Execution: Our skilled plumbers will execute the plan efficiently, utilizing their expertise and the latest tools and techniques to ensure accurate and timely completion of the project.
Compliance with Regulations: We adhere to all relevant building codes and regulations to ensure that your commercial plumbing system meets the required standards.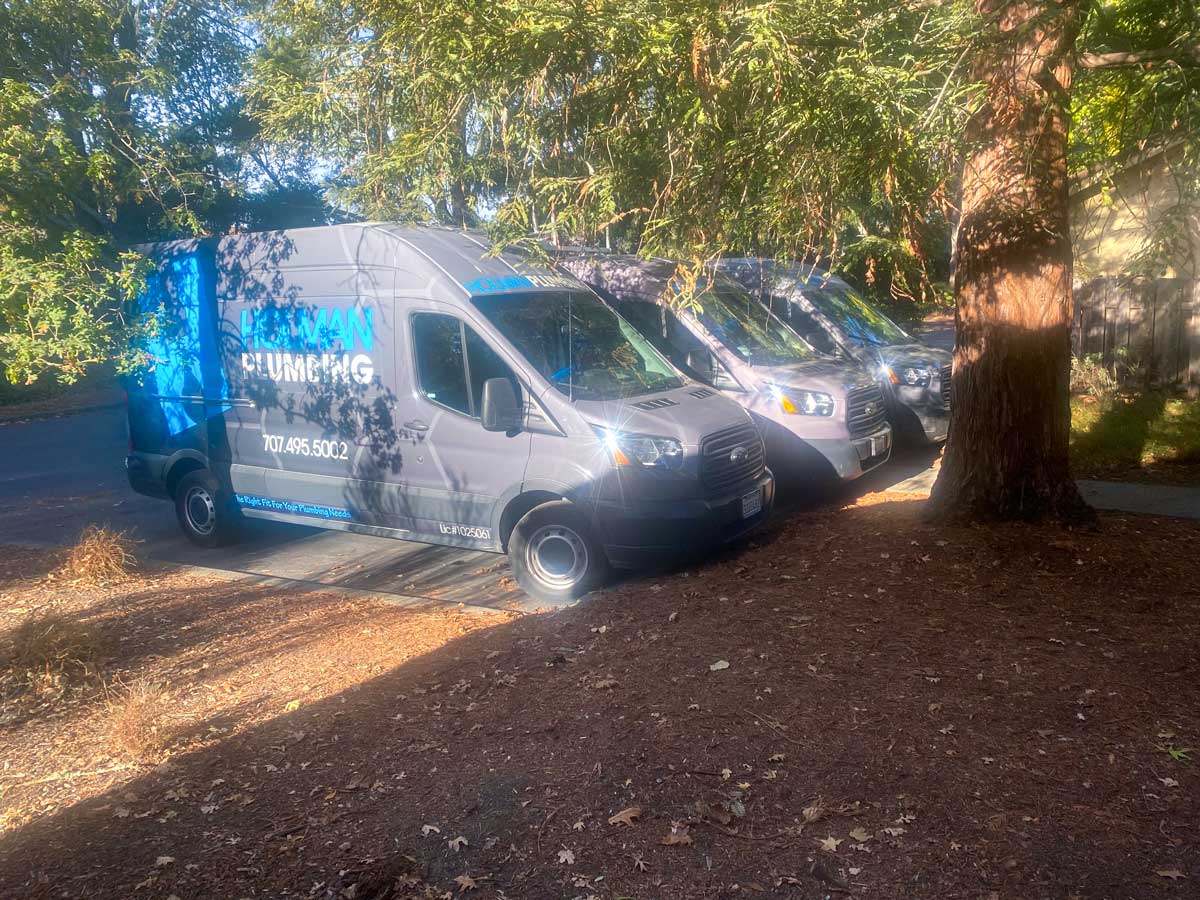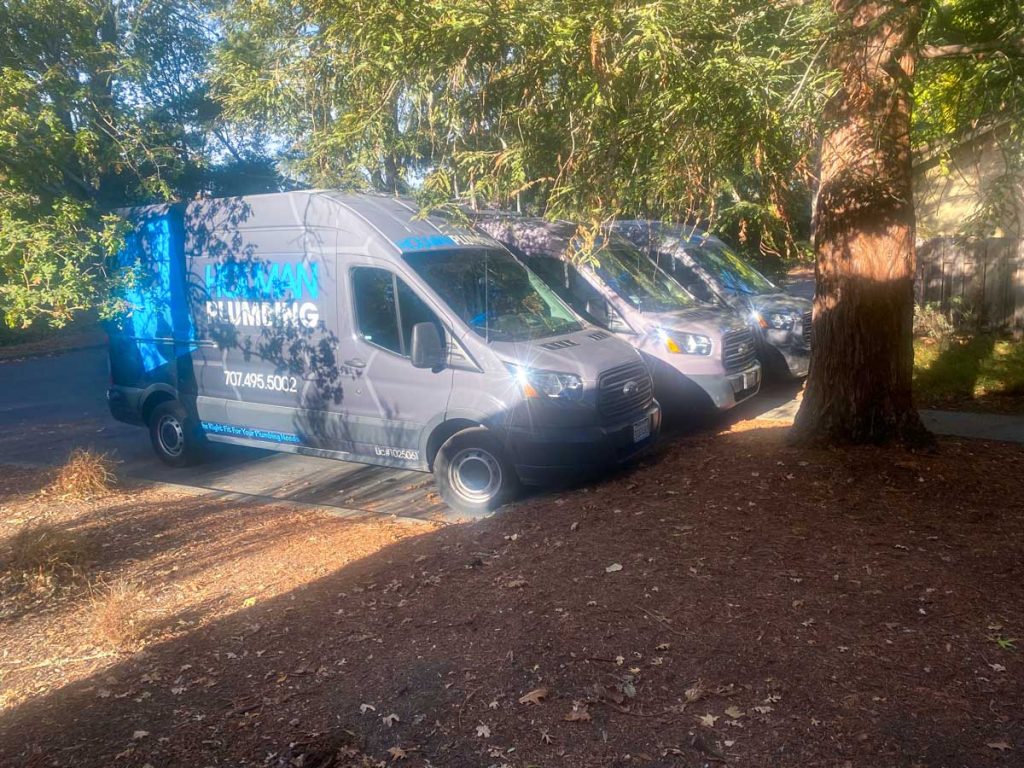 Our Santa Rosa CA Commercial Plumbers Always Have the Time For You
When you choose Holman Plumbing for your commercial plumbing needs, you can trust our plumbers for several reasons:
Expertise and Experience: Our plumbers are highly trained professionals with extensive experience in commercial plumbing. They stay updated with the latest industry trends and techniques to deliver exceptional results.
Prompt and Reliable Service: We understand the importance of minimizing downtime for your business. Our team is committed to providing prompt and reliable service, ensuring that your plumbing issues are addressed efficiently.
Quality Workmanship: We take pride in our workmanship and strive for excellence in every project. Our attention to detail, precision, and use of high-quality materials ensure long-lasting and reliable plumbing solutions.
Advantages of Our Commercial Plumbing Services
Minimized Business Disruption: Our efficient and timely services help minimize disruption to your business operations, allowing you to focus on your core activities.
Enhanced Plumbing Performance: By addressing plumbing issues and implementing necessary repairs or upgrades, we can optimize the performance of your commercial plumbing system, improving efficiency and reliability.
Compliance and Safety: Our commercial plumbing services ensure compliance with all relevant regulations, promoting a safe and healthy working environment for your employees and customers.
Long-Term Cost Savings: Through preventive maintenance and efficient repairs, we help you avoid costly emergency repairs and extend the lifespan of your plumbing system, resulting in long-term cost savings.
Ready to experience reliable and efficient commercial plumbing services? Contact Holman Plumbing, your trusted Santa Rosa, CA plumbers specializing in commercial plumbing solutions. Our expert team and customized approach ensure top-quality workmanship and minimal disruption to your business. Call us today to schedule an appointment and ensure the optimal performance of your commercial plumbing system.
FAQs on Commercial Plumbing Services in Santa Rosa, CA
Contact Holman Plumbing For All Your Plumbing Needs