Professional Slab Leak Solutions in Santa Rosa, CA
Slab leaks are not common plumbing problems, but when they develop it can be particularly dangerous for homeowners. The leak is formed under your home's foundation, making it difficult to notice right away. When your underground sewer or water line develops a leak, it can push the surrounding soil away from the pipe, which can then cause your foundation to settle or crack.
Since slab leaks can eventually lead to major water damage or structural issues, it's crucial to have them fixed as soon as possible. Holman Plumbing provides slab leak services across the Santa Rosa, CA area–reach out to our team today to discuss your problem and get the fast solution you need.
Signs You've Got a Slab Leak: When to Call a Santa Rosa Slab Leak Repair Professional
As with other types of plumbing leaks, it's important for homeowners to be familiar with signs of slab leaks. Here are some of the telltale signs:
Parts of your flooring feel warm or damp

You notice large cracks in your home's foundation

Unaccountable spikes in your water bill
Contact our Santa Rosa slab leak professionals right away if you suspect a problem. We have the tools and the expertise to accurately identify the leak and have it resolved for you as efficiently as possible.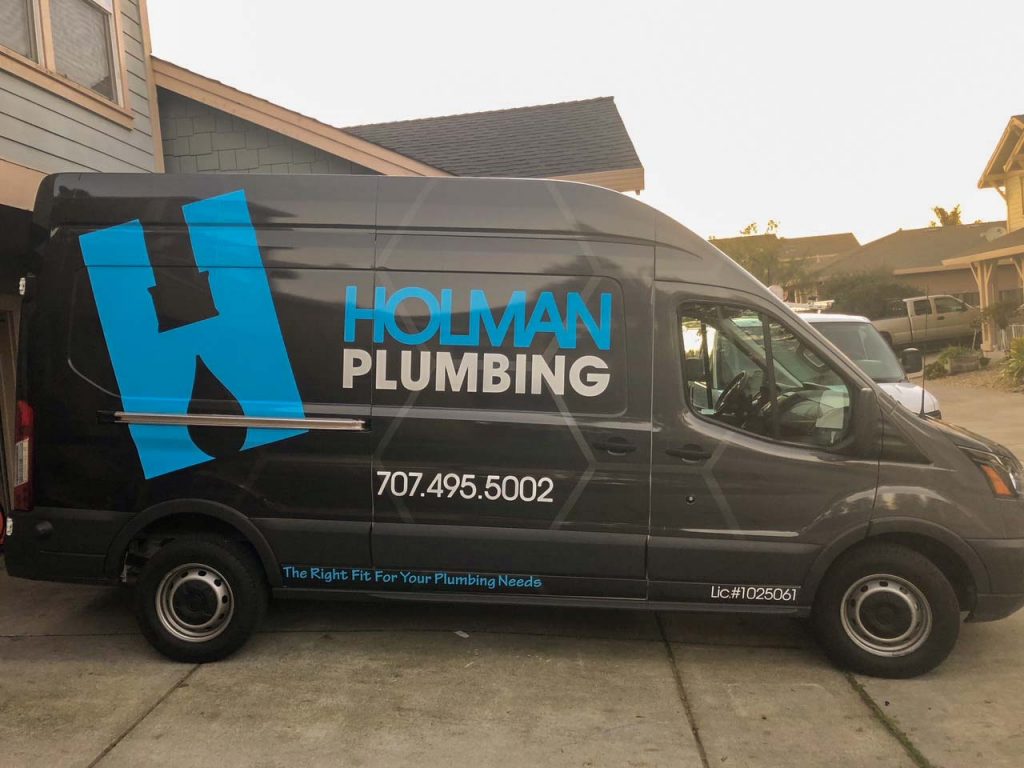 Noninvasive Slab Leak Detection Services in Santa Rosa, California
The first thing we will do is perform a search for the slab leak. Knowing where the affected area is located before we expose your pipes will limit the amount of disruption to your property. For this process, our Santa Rosa slab leak detection specialist will use digital pipe locating technology as well as infrared and/or acoustic leak detectors.
Slab Leak Repair Options for Santa Rosa Homeowners
With the slab leak confirmed, we will continue with discussing the different options for repair. The best option for your home will depend on your particular situation and how easy it is to access the affected pipe.
Repiping: The most common and straightforward method of slab leak repair for Santa Rosa residents is to replace the pipe directly. This will involve opening your floor to expose the pipe and installing new material to replace the damaged pipe.
Pipe rerouting: If your line is affected by multiple leaks, we may present pipe rerouting as an alternative option.
Pipe lining: If the affected line is easy to access and pipe lining is possible, this is a noninvasive solution that can have the problem resolved with minimal disruption to your home.
Our team at Holman Plumbing will take the time to diagnose the problem accurately. We keep communication open between our team and our customers, providing you with peace of mind and transparency throughout the job.
Contact Holman Plumbing For All Your Plumbing Needs