24/7 Emergency Plumbing Services in Santa Rosa, CA
Whether a minor or a complex plumbing problem you have, you need help right away! And that's where Holman Plumbing, your reliable provider of emergency plumbing services in Santa Rosa, CA, comes in. We understand that plumbing emergencies can occur at any time, causing stress and inconvenience.
Answer to All Your Plumbing Emergencies
Plumbing emergencies such as burst pipes, severe leaks, overflowing toilets, or malfunctioning water heaters can cause significant damage to your property if not addressed promptly. Our emergency plumbing services are designed to tackle these urgent issues and provide immediate solutions to minimize damage and restore functionality.
Meet the Trusted Plumbing Company in Santa Rosa, CA
Holman Plumbing has been serving Santa Rosa, CA, as a reputable plumbing company with expertise in handling emergency plumbing situations. We have built a strong reputation for our professionalism, reliability, and dedication to customer satisfaction. Our team of skilled plumbers is available 24/7 to respond to emergency calls and provide efficient solutions.
Our Step-by-Step Emergency Plumbing Service Process
When you encounter a plumbing emergency, you can rely on our step-by-step process to resolve the issue quickly and effectively:
Emergency Response: Contact our team immediately when you experience a plumbing emergency. Our customer support will guide you through the initial steps and dispatch our skilled plumbers to your location promptly.
Assessment and Diagnosis: Our expert plumbers will quickly assess the situation and diagnose the root cause of the emergency. With their extensive experience and advanced tools, they will identify the source of the problem and determine the most appropriate solution.
Immediate Repairs: Our plumbers will implement the necessary repairs or temporary fixes to mitigate the damage and restore functionality. They will use high-quality materials and proven techniques to ensure long-lasting results.
Comprehensive Solutions: Once the emergency is under control, our plumbers will provide recommendations for permanent repairs or further actions to prevent future emergencies. They will address any underlying issues to restore the integrity of your plumbing system.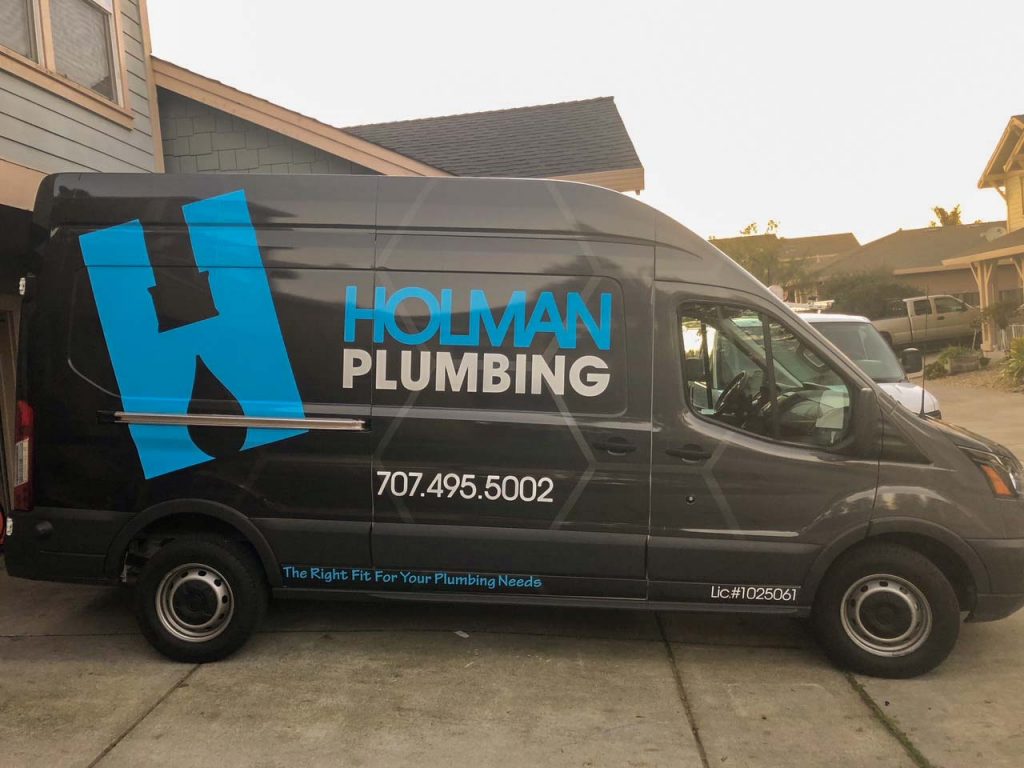 Trust Our 24/7 Santa Rosa Plumbers
When you choose Holman Plumbing for emergency plumbing services, you can trust our plumbers for the following reasons:
Expertise and Experience: Our plumbers are highly skilled professionals with extensive experience in handling all types of plumbing emergencies. They stay updated with the latest industry practices and employ their expertise to deliver efficient and effective solutions.
Rapid Response: We understand the urgency of plumbing emergencies. Our team is available 24/7, ready to respond promptly to your calls and provide immediate assistance. We prioritize your safety and aim to minimize the damage caused by the emergency.
Professionalism and Reliability: Our plumbers are committed to delivering exceptional service with professionalism and integrity. They will treat your property with respect, communicate transparently, and keep you informed throughout the process.
Benefits of Our Emergency Plumbing Services
Timely Response: Our 24/7 availability ensures that we are there when you need us the most. Our prompt response helps prevent further damage and minimize the impact of plumbing emergencies.
Expert Solutions: Our skilled plumbers have the knowledge and experience to handle a wide range of emergency situations. They use advanced tools and techniques to provide effective and long-lasting solutions.
Peace of Mind: When faced with a plumbing emergency, having our reliable team by your side gives you peace of mind. We handle the situation efficiently, ensuring that your property is protected and your plumbing system is restored to proper working order.
Preventive Recommendations: In addition to addressing the immediate emergency, our plumbers will provide recommendations for preventive measures to avoid future emergencies. We believe in proactive maintenance to help you avoid potential plumbing issues down the line.
When faced with a plumbing emergency, don't hesitate to contact Holman Plumbing, your trusted Santa Rosa, CA plumbers specializing in emergency plumbing services. Our expert team is available 24/7 to provide prompt and reliable solutions. Call us now to ensure the safety and functionality of your plumbing system.
FAQs on Emergency Plumbing Services in Santa Rosa, CA | Holman Plumbing
Contact Holman Plumbing For All Your Plumbing Needs